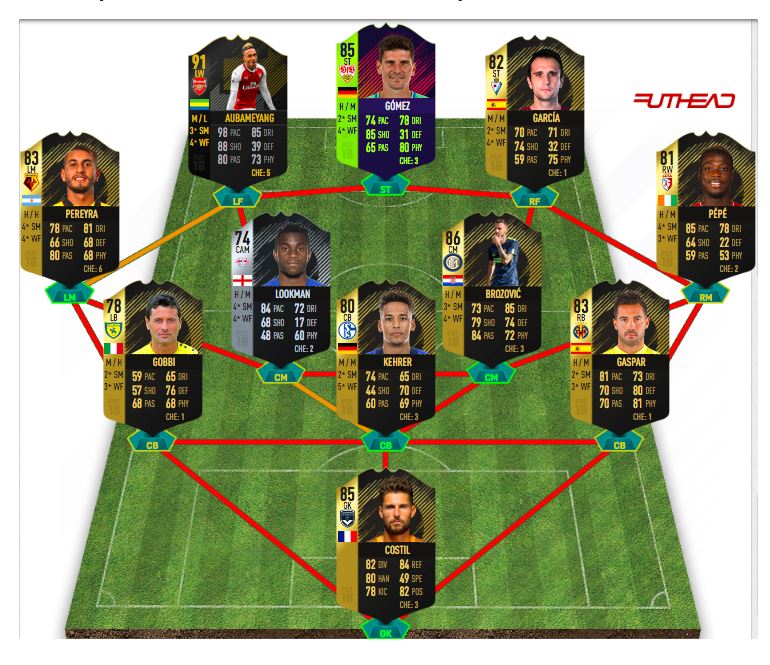 FIFA 18 Fans aufgepasst! Es gibt wieder neue FIFA 18 TOTW Predictions. Wie jede Woche kommen Mittwoch die neuesten Team of the Week. Die Kollegen von realsport101.com haben wieder die ersten Vorhersagen getätigt.
FIFA 18 TOTW 32 Predictions
Die Fußball-Saison in Europa neigt sich dem Ende zu. Daher geben nochmals alle Teams inklusive Spieler Gas, bevor dann die WM startet. Aber hier nun die erste Prediction zum neuesten FIFA 18 TOTW 32! Die Was meint ihr dazu?
Benoit Costil (OVR 82 – IF 85)
Mario Gaspar (OVR 81 – IF 83)
Thilo Kehrer (OVR 71 – IF 80)
Massimo Gobbi (OVR 73 – IF 78)
Nicolas Pepe (OVR 73 – IF 81)
Marcelo Brozovic (OVR 81 – SIF 86)
Ademola Lookman (OVR 64 – IF 74)
Roberto Pereyra (OVR 80 – IF 83)
Kike Garcia (OVR 76 – IF 82)
Mario Gomez (OVR 82 – PTG 85)
Pierre-Emerick Aubameyang (OVR 88 – OTW 91)